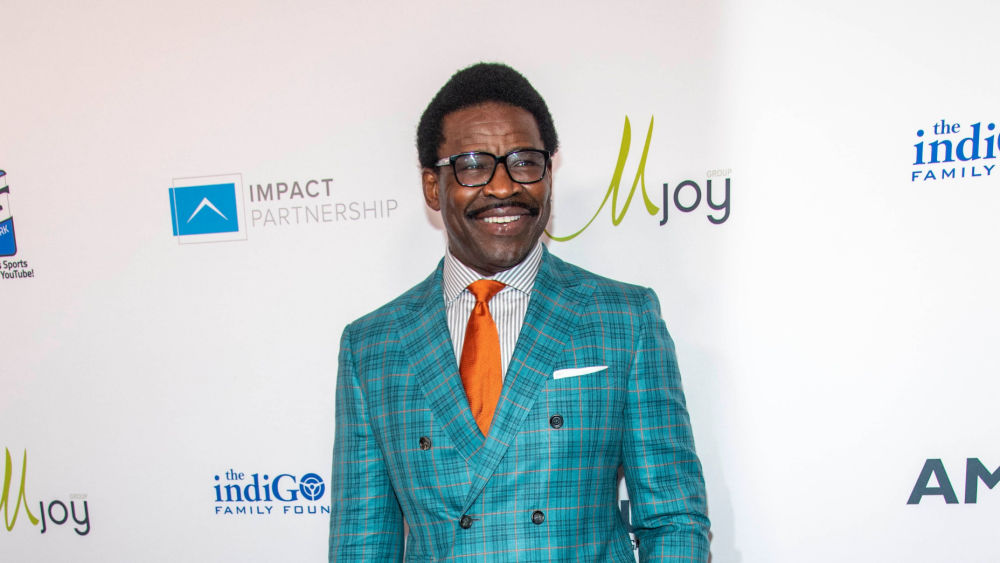 Hall of Fame wide receiver Michael Irvin was dropped from his role as an NFL Network analyst ahead of the upcoming Super Bowl, after a complain was issued by a woman about his conduct during a hotel encounter in Glendale, Arizona that allegedly happened last Sunday. Without specifying the details of the woman's complaint, NFL Media said Irvin "will not a part of NFL Network's Super Bowl LVII week coverage."
According to The Dallas Morning News, Irvin denied any wrongdoing, saying his interaction with the woman took place in the hotel lobby and lasted less than a minute.  Said Irvin: "Honestly, I'm a bit baffled with it all. This all happened in a 45-second conversation in the lobby. When I got back after going out … I came into the lobby and I talked to somebody. I talked to this girl. I don't know her, and I talked to her for about 45 seconds. We shook hands. Then, I left. … That's all I know." A Glendale Police spokesperson told the Morning News that they had no knowledge of any incident involving Irvin.
Irvin won three Super Bowls with the Dallas Cowboys in the 1990s and was inducted into the Pro Football Hall of Fame in 2007. He has served as an NFL Network analyst since 2009 and makes regular appearances on ESPN's "First Take" during the NFL season.
Editorial credit: Eugene Powers / Shutterstock.com.